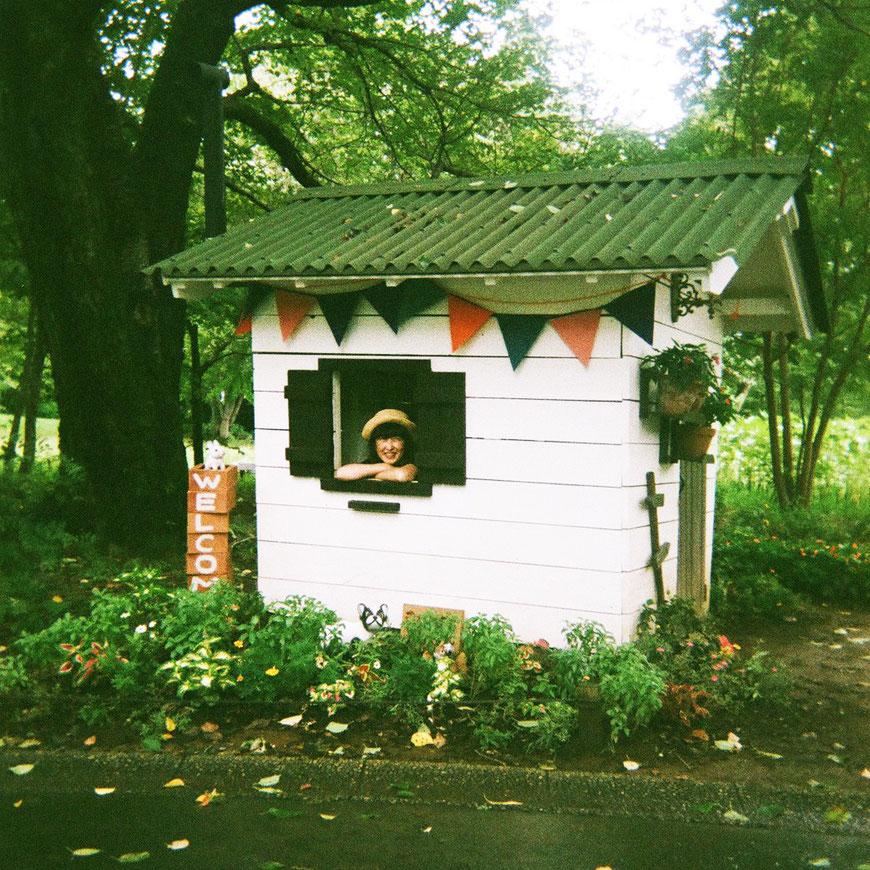 10.15 New Single "Another world" from the new album is now available for digital download and streaming worldwide.
09.10 The label's official direct sales site "Popsicleclip. Direct Store" will start taking pre-orders for new records from October with special offers only available at the official direct sales site. Please wait and enjoy.
09.10 Three Berry Icecream releases new artist photos!
09.10 Three Berry Icecream, the solo project of Mayumi Ikemizu (ex.BRIDGE), will release their first full-length album "Three Berry Icecream" with all new songs and recordings on 12-inch vinyl on November 27th, Record Day! It comes with an MP3 download code.

Mayumi Ikemizu of the Shibuya-kei band BRIDGE, who worked with Hideki Kaji and others, has released her "first full album"!
The band's sound is all acoustic, including strings and trumpets. There are 9 songs in total, including the fast-paced "Rainbow mountain road," a must for fans of Sarah and Cherry Red, and the soft rock "Another world," reminiscent of Roger Nichols and the Zombies.
The long-awaited new album is a solo unit, but it is a studio album with a "band" theme. The band members include veterans such as Osamu Shimada of Swinging Popsicle/The Caraway, Kiyotaka Sugimoto of orangenoise shortcut, and Yasushi Sakurai of Corniche Camomile, as well as Hisashi Iwabuchi of Sloppy Joe and Miki Hirose of h-shallows, many musicians of all ages, from mid-career to young, participated.
Tomoko Kunimi of WACK WACK RHYTHM BAND on trumpet, Yasuhito Kawabe of Vasallo Crab 75 on violin, Keiko Tanaka of Chidori Quartet on viola, Hiroshi Tsutsumida of Johnny Dee on chorus, and Santi Diego of Capitán Sunrise, a band living in Spain. With a variety of guests who are well versed in neo-acoustic and soft rock, Three Berry Icecream has created a new neo-acoustic sound that has never been heard before. This is the first time for Three Berry Icecream to include a French song, "Jour bleu pâle".
The recording was done this summer at Studio Happiness, which is run by Eiji Hirano, who has produced many band works including Eito's "Perfume". With veterans such as Tatsuhiko Mori of Hammer Label as mix engineer and Seiki Sato of microstar as mastering engineer, a work representing the neo-acoustic soft rock of the 20s was completed.


The label's official direct sales site will start accepting pre-orders in October, with "Limited official direct sales privileges"! Free shipping nationwide in Japan. Details will be announced later.


We started "Record Day" with the hope that as many people as possible would know the charm of analog records.
As one of the largest analog record events in Japan, this year's event, the seventh in a row, will be held for two days, on November 3rd and November 27th. As the COVID-19 in response to this trend, this year's event will be held over two days, with the aim of spreading out the event so that each item can be easily seen, listeners' wallets can be saved, and the dense environment of record stores can be avoided.
On November 3rd, Day 1, 61 analog record titles will be released as one package. LITTLE CREATURES celebrates their 30th anniversary with a label-spanning release slash, Qururi is also very popular in the analog market, and Original Love will try to re-analogize a popular item that once sold out instantly. There are many releases that show the maturity of the analog record scene.
In addition, Record Day has been pursuing a good match between soundtrack items such as GHIBLI works and analog records. In this year's event, Star Wars series and strong soundtrack items such as "Towako Oomameda and her three ex-husbands" will participate. This year's event will be held on "Record Day", and we hope you will enjoy listening to music with analog records.
In addition, this event is designed to create an environment where people from all over the country can come into contact with analog records, so there are no restrictions on advance reservations or online sales. This event will be managed in a way that is in line with the changing way of shopping through the Corona disaster. We'll keep you posted on our image characters, DAY 2 release titles, collaboration projects, and more. Please look forward to further announcements!
Record Day Items
https://record-day.jp/item_2021/
Shop List
https://record-day.jp/store_list/
*Quoted from the official website of "Record Day" operated by Toyo Kasei Co.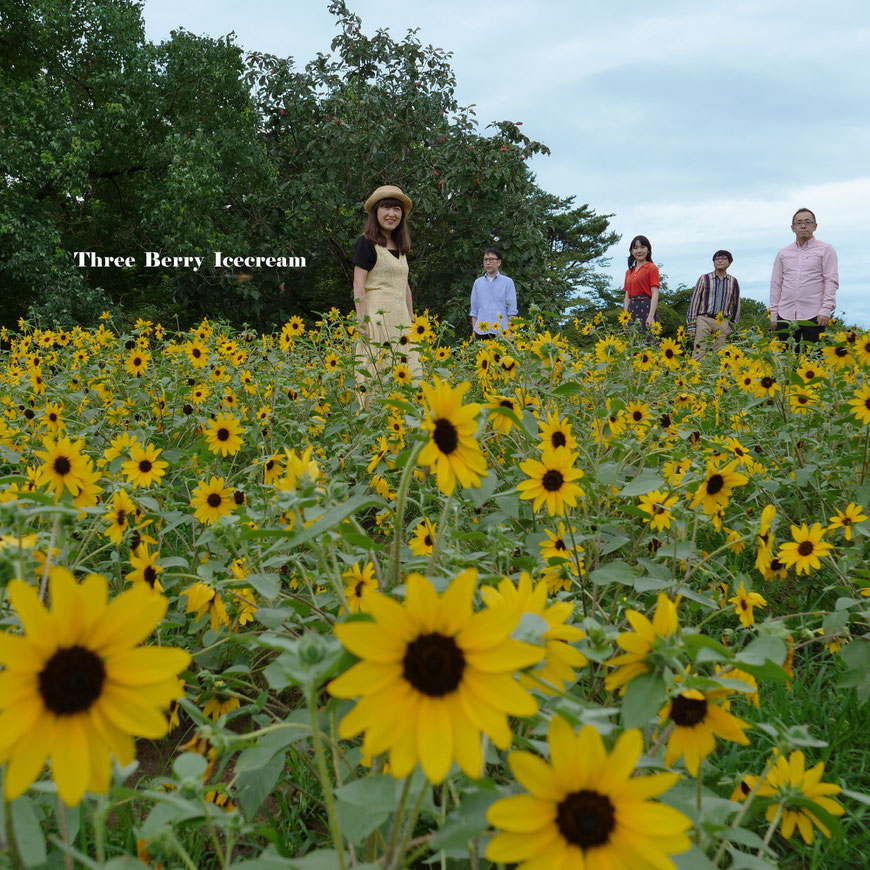 Title : Three Berry Icecream
Artists : Three Berry Icecream
Label : miobell records
Product No. : PCMR0019
Spec. : 12inch Analog Album / 33 1/3 RPM / Stereo / MP3 Download code
Release date : 27th November 2021
Price : 3,500yen+tax(3,850yen(include tax) in Japan
Jan : 4543807370137
Remark : For RECORD DAY 2021 / Limited Edition
Track List
Side A
1.Rainbow mountain road
2.That summer we were free
3.Gentle sunset
4.Fear of flying
5.Milky pop. song
Side B
1.Another world
2.Yell song
3.One spring day
4.Jour bleu pâle
Band Member
vocal, accordion, piano : Mayumi Ikemizu 

drums, percussion, piano : Kiyotaka Sugimoto
bass : Hisashi Iwabuchi
acoustic guitar : Osamu Shimada
electric guitar : Yasushi Sakurai
electric guitar : Miki Hirose
viola : Keiko Tanaka   
violin : Yasuhito Kawabe
trumpet : Tomoko Kunimi
chorus : Santi Diego
chorus : Hiroshi Tsutsumida
Engineer
recording : Eiji Hirano, Ryota Murahama
mixing : Tatsuhiko Mori
mastering : Seiki Sato
Music : Mayumi Ikemizu

Lyric : Mayumi Ikemizu, Kitahama Kenji(Brent Kenji), Santi Diego, Shino Kobayashi, Takayuki Kimura, Ruka Muramatsu